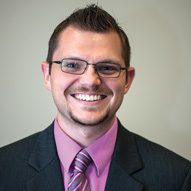 Welcome to Dan Barnett's little corner of the Internet.
I am a family man, part-time law student, non-profit association professional, Missouri Notary Public, and licensed Insurance Producer. I enjoy spending time with my family and friends, traveling, boating, watching movies, and listening to music.
I have a Master of Business Administration degree from Columbia College, a Bachelor of General Studies degree with a minor in Business Administration from Columbia College, and an Associate in Applied Science degree in Computer Information Systems with an emphasis on networking from Moberly Area Community College. In August 2012, I began working toward a Juris Doctor degree at Saint Louis University School of Law.